SEESHA's Response in the fight against coronavirus outbreak
Since the beginning of March 2020, SEESHA team has been responding to the emergency needs of healthcare workers & public during this coronavirus crisis. We thank and appreciate the tireless support from our medical team, for the help we received in preparing health & sanitary kits, distribution of dry rations and disinfecting vulnerable areas.
As we continue to reach out to the marginalized sections and assist the healthcare workers & General public, Your small contribution can help us serve them better.
We need your support in providing materials for the safety masks, compensating our healthcare specialists & volunteers, for distributing health & sanitary kits and dry rations to the needy, and for preparing & spraying disinfectants in vulnerable areas. There is so much more to do to break the chain of transmission of coronavirus. Please help us serve those in need and provide for those who are most vulnerable and fearful.
Support SEESHA's emergency response in the fight against COVID-19 pandemic.
Support the Cause
Know more..
Our Projects
SEESHA designs and implements projects relevant to the needs of people from all sections of the society, irrespective of caste, creed, colour, gender or religion. Each of the projects function in their own unique ways to propel the journey towards holistic development, fuelled by indicators such as using education, health, environment and livelihood.The projects are set both in community as well as institutionalised settings. Primarily, we work with children, youth, women, men, families, persons in need of physiological and psychological care, the differently-abled, senior citizens, and victims of natural disasters. Together, these individual projects are equipped with the power to transform entire communities.
Child & Youth Development
SEESHA nurtures young dreams and moulds children and youth into change-makers of their communities and the nation through a range of tailor-made development projects.
Women Empowerment
At SEESHA, we transform shy, uneducated women into empowered individuals through trainings and development programmes.
Service to the Elderly
SEESHA reaches out to the elderly who are abandoned and destitute in order to assure them a healthy and dignified retired life.
Differently-abled Care
With the vision of an inclusive society, SEESHA trains, counsels and motivates the differently-abled to lead independent and self-sufficient lives.
Health Outreach Projects
SEESHA health outreach projects aim to make quality healthcare affordable to the poor, even in the remotest of communities.
Disaster Relief & Rehabilitation
SEESHA's country-wide network of volunteers responds to the need for relief, providing basic provisions and financial assistance to those affected by natural disasters.
SEESHA Updates
---
Wearing confidence in the form of New Clothes!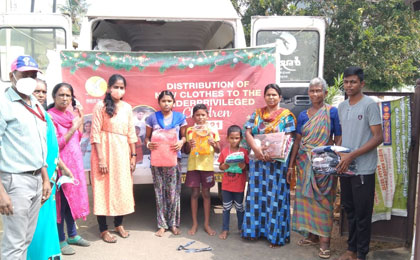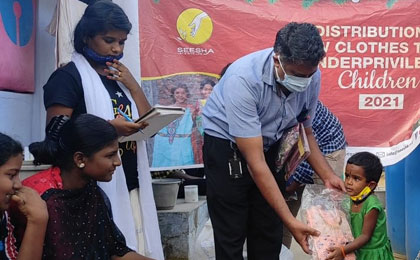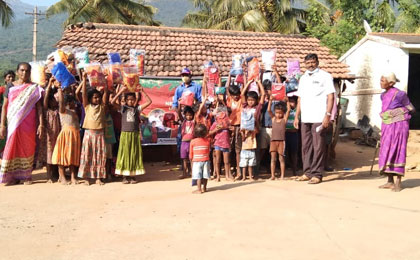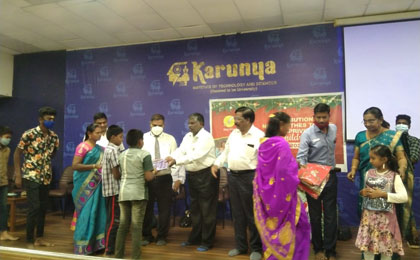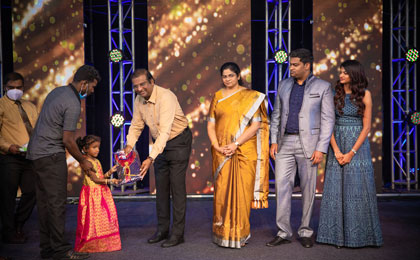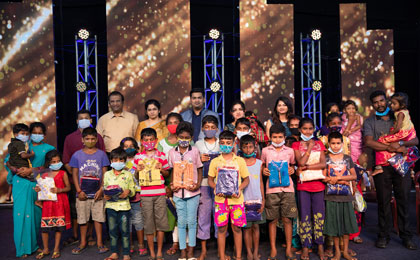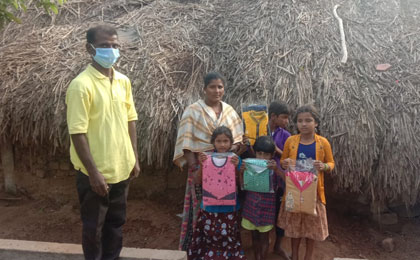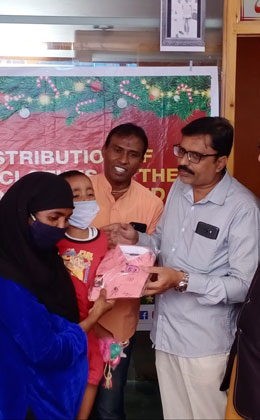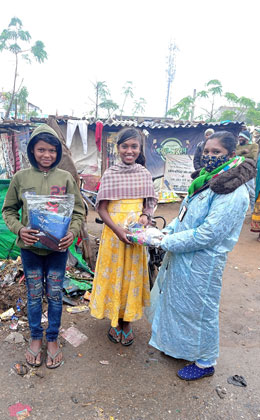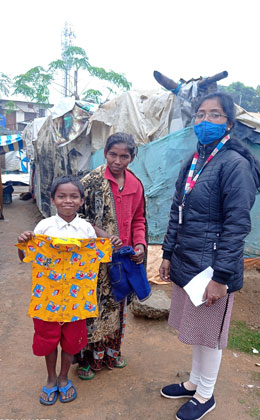 Every year during the yearend festive season, SEESHA remembers the struggles of needy children and shares its joy and love through a gift of new clothes. Just like the previous years, SEESHA has gifted new clothes to several thousands of disadvantaged children across India in 2021 also, to spread happiness during the festive season among the less privileged.
Know more..
18 years of serving the needy & empowering communities!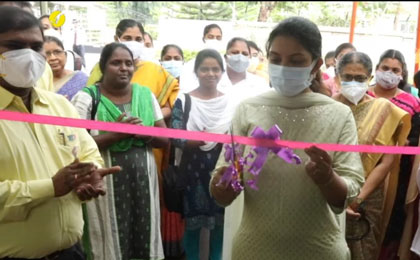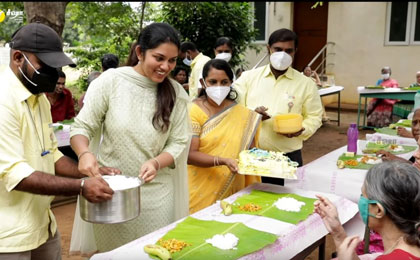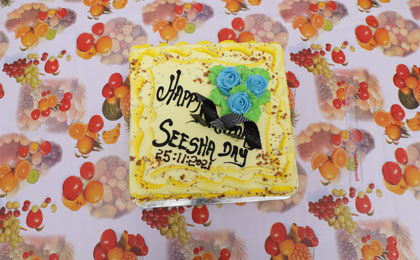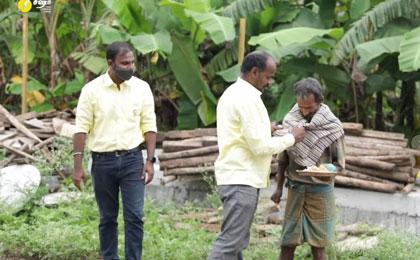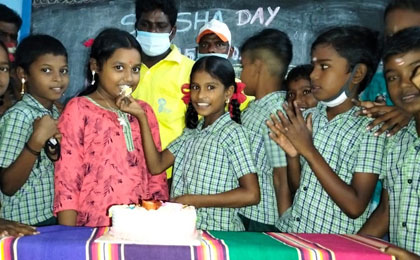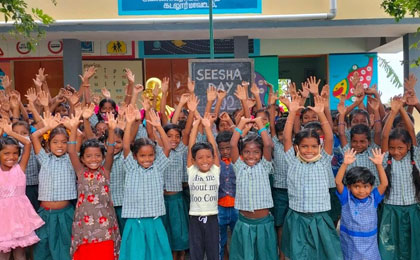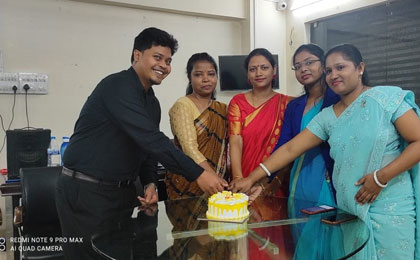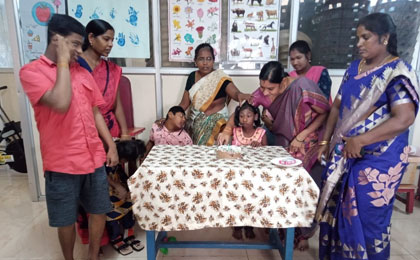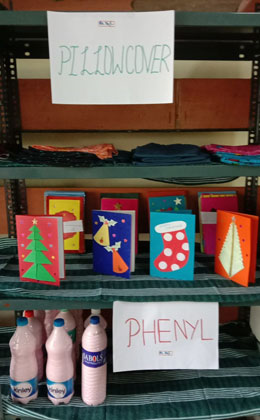 SEESHA Day was celebrated with great fervour & joy across our project locations on November 25th 2021. SEESHA Team and beneficiaries participated in the events remembering the selfless contributions of the well-wishers & partners that enable us to continue our service for the welfare of the society.
In Coimbatore, Dr. Shilpa Samuel Dhinakaran presided over the celebrations marking the 18th anniversary of SEESHA. Handicraft items prepared by women from SEESHA's vocational training centres & Old Age Care Home residents were exhibited, saplings were planted, and lunch was organized for Old Age Care Home residents, Centre for Well-Being beneficiaries and for community members.
A free eye camp was conducted at Ranchi and special cake cutting ceremonies were held at CAP – Cuddalore, CAP-Chennai and other project locations.
Thank you all for your constant support that is helping us transform lives!
SEESHA's quick response to flood situation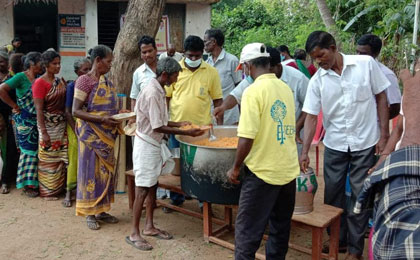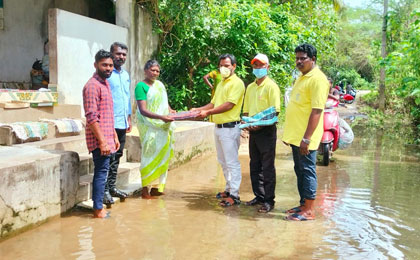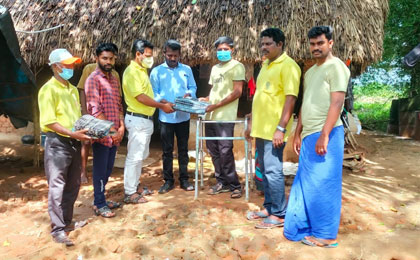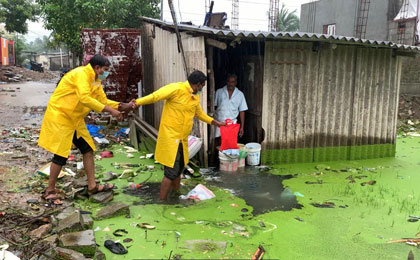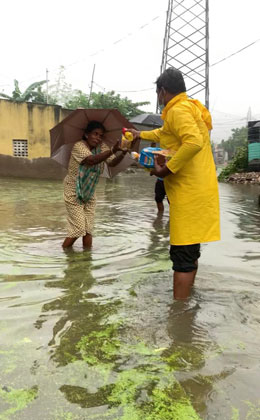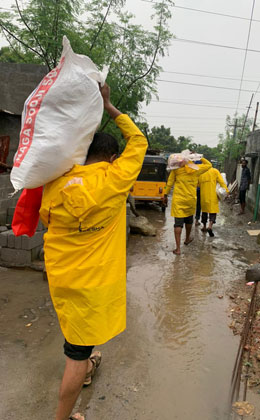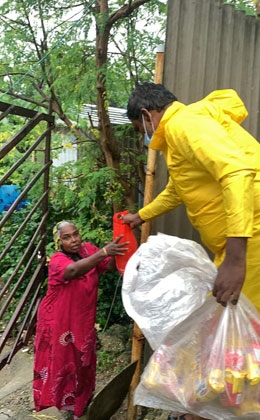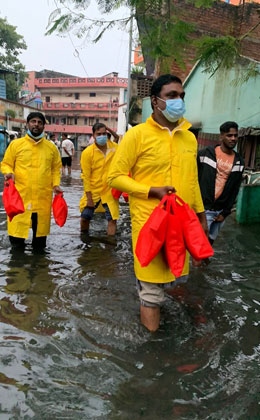 In November 2021, many thousands were displaced, hundreds of livestock died, and essential services were disrupted in Cuddalore as the surplus waters were discharged from reservoirs of Thenpennair river, due to incessant monsoon rains. As several houses were inundated in SEESHA's project communities of Cuddalore, our disaster response team rushed to support the stranded residents and temporarily rehabilitated them in relief shelters. Our Team also distributed food & blankets to hundreds of needy families in the communities.
SEESHA's disaster team also reached out with emergency food relief to the needy people in the low-lying areas of Chennai, worst-affected by the monsoon floods during November 2021.
Building homes, creating opportunities for growth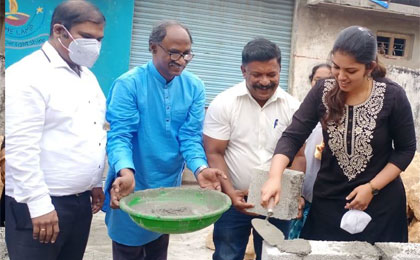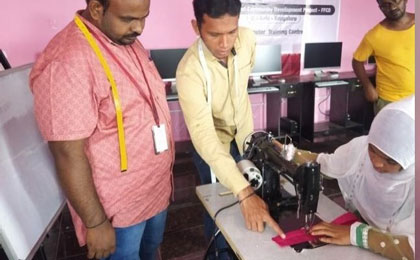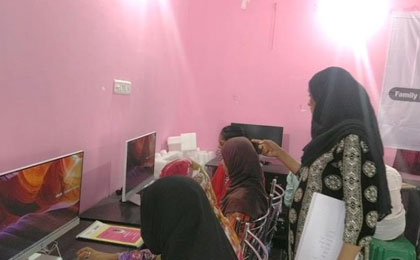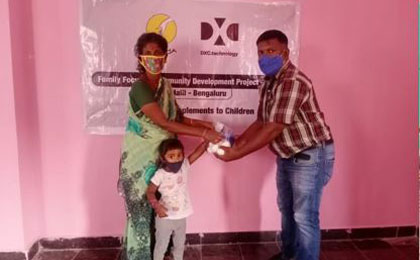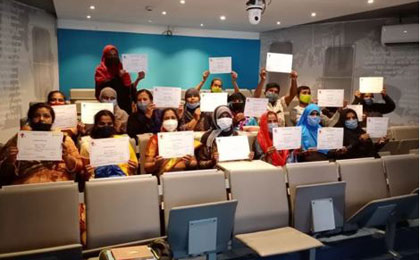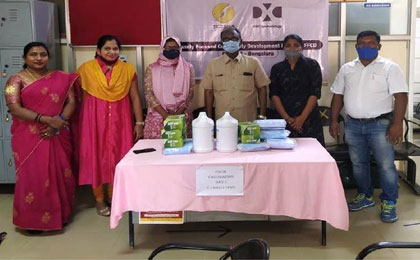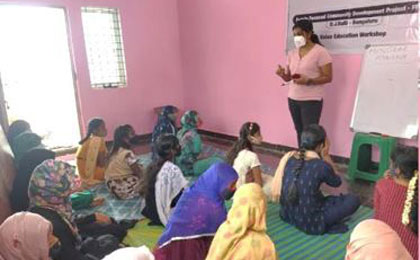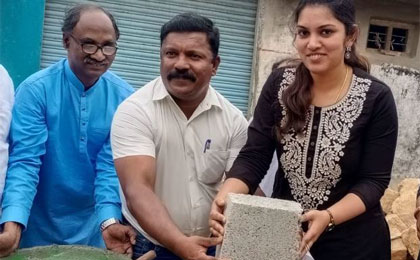 SEESHA in association with its funding partner DXC Technology - India, has been working towards the development of the DJ Halli Slum – Bengaluru, to empower lives and build a strong resilient community, for more than two years. In July 2021, the Family-Focused Community Development (FFCD) team launched a computer training centre for youth and a vocational training centre that trains community women with sewing skills.
To facilitate the most vulnerable families to dwell in safety, the FFCD Team has undertaken a housing reconstruction project to build 100 permanent houses in DJ Halli. After a detailed assessment & floor plan, the building construction work was launched by Dr. Shilpa Samuel Dhinakaran in November 2021.
Many other community advancement programs such as CHF training, nutritional supplements for children, awareness & value education for women and programs to build the capacities of the community members are regularly being organized.
Serving a neighbour with love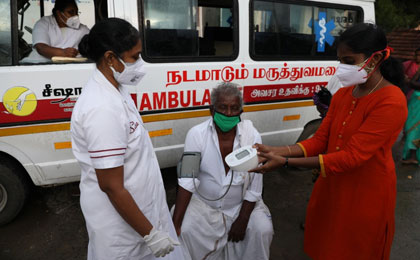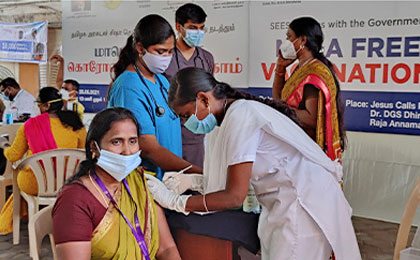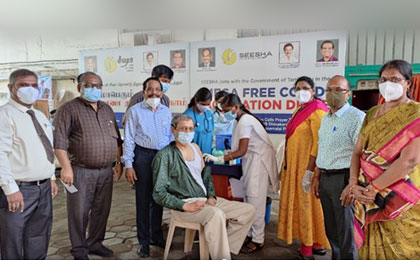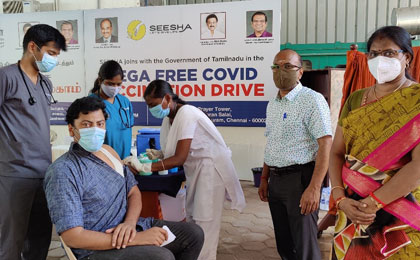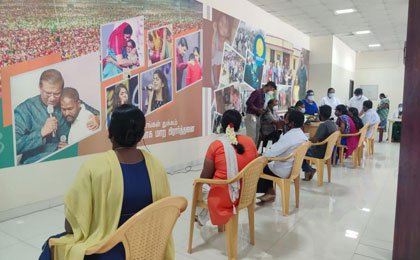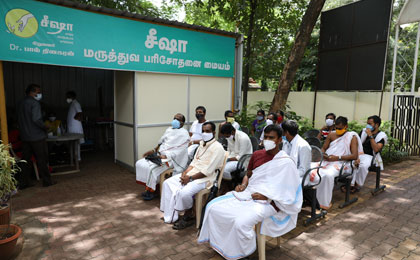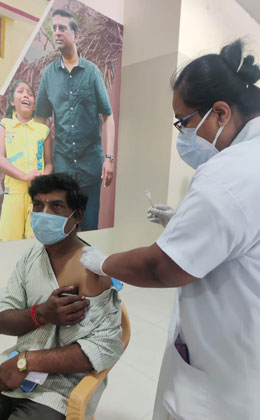 On 12th September 2021, SEESHA along with the Government of Tamil Nadu launched a free mega vaccination drive at JC Prayer Tower – Coimbatore, SEESHA Karunya Community Hospital (SKCH) – Karunya Nagar and rolled out the programme to the unreached Tribal villages around Siruvani Hills through SEESHA Mobile Clinic.
SEESHA along with the Government of TN organized a mega free vaccine drive at JC Prayer Tower, Dr. DGS Dhinakaran Salai - Chennai on 25th September 2021. Dr. S. Suryaprakash, District Revenue Officer inaugurated the drive in the presence of SEESHA's Trustee Adv. Easwaradhas, SEESHA's Chief Operating Officer – Dr. Samuel Thomas and other important dignitaries.
Know more...
Pandemic relief distribution to the Needy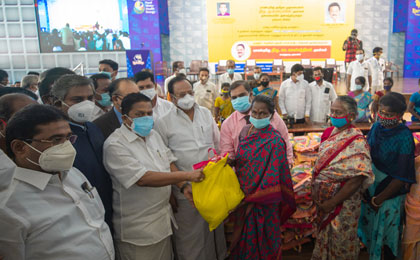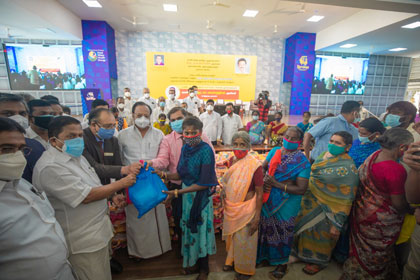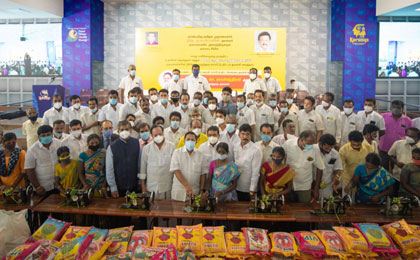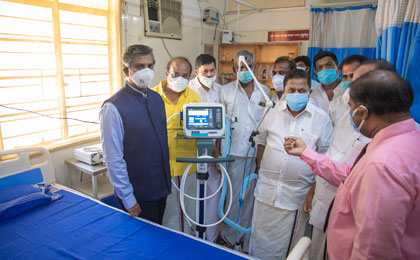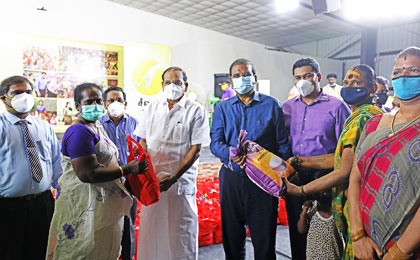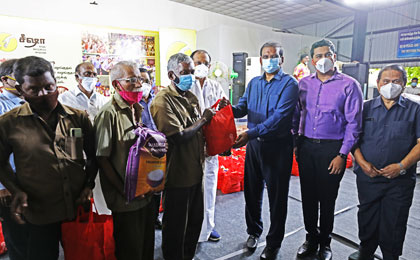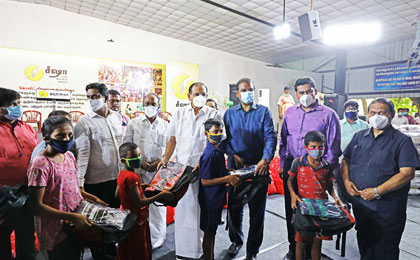 SEESHA along with Karunya Deemed University organized a mega welfare benefits distribution program in Coimbatore on June 29 2021, which was presided over by Mr. K. Ramachandran - TN Minister for Forests. Over 500 COVID-19 relief dry ration kits were distributed to the most underprivileged and sewing machines were presented to 10 disadvantaged women for their livelihood assistance.
SEESHA organized a COVID-19 relief distribution program at Jesus Calls Chennai Vanagaram Campus on July 01 2021, commemorating the 86th birth anniversary of Dr. D.G.S. Dhinakaran – Founder of Karunya University & Jesus Calls Ministries. SEESHA's Respected Founder Dr. Paul Dhinakaran, Bro. Samuel Dhinakaran and Chairman of State Minorities Commission Mr. Peter Alphonse, distributed welfare benefits to nearly 1000 beneficiaries across poor and marginalized backgrounds.
Unleashing the potential of the underprivileged youth.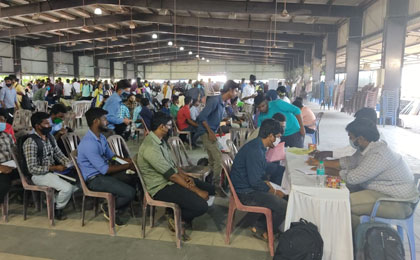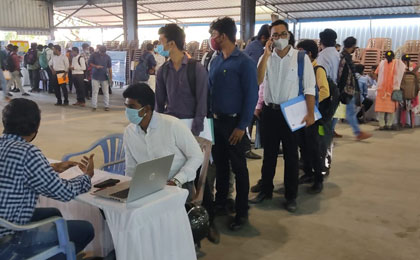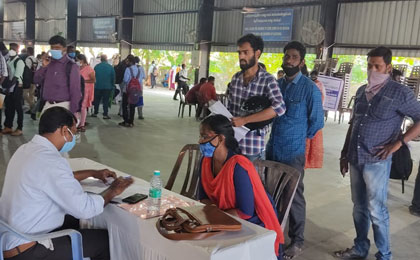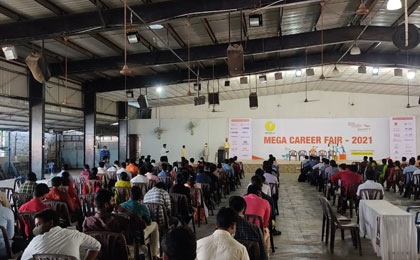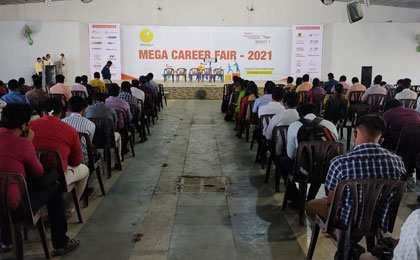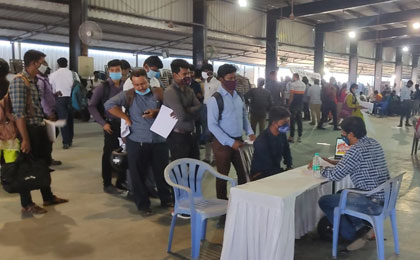 Through its various skill training programs for youngsters from downtrodden sections, SEESHA has been endeavouring continuously to equip them to compete on par with other youth.
In an effort to provide the right job opportunities for such youngsters during the pandemic fallout, a mega job fair was organized by SEESHA in association with its corporate partner - Tech Mahindra Foundation, on February 27, 2021, at SEESHA Vanagaram Campus - Chennai. Over 6,000 jobseekers and 52 renowned companies across different sectors participated in the mega event.
Raising resilient Communities for a better tomorrow…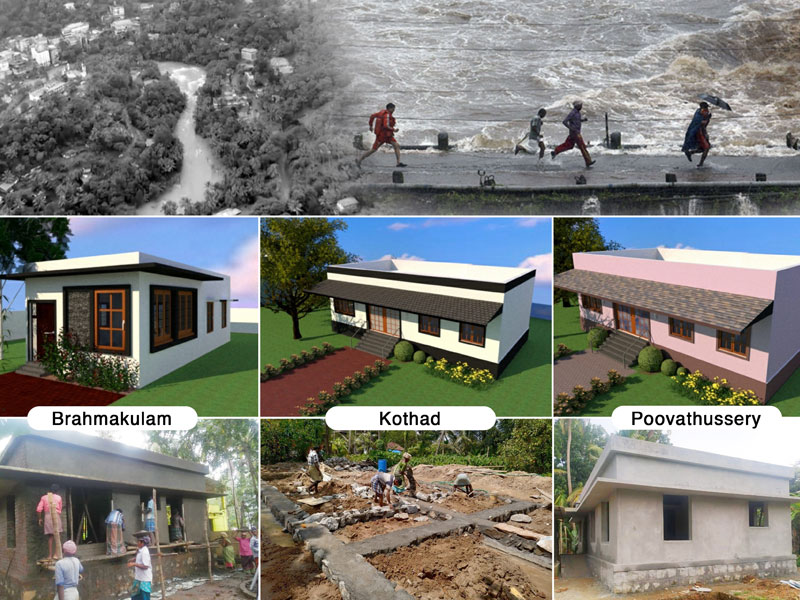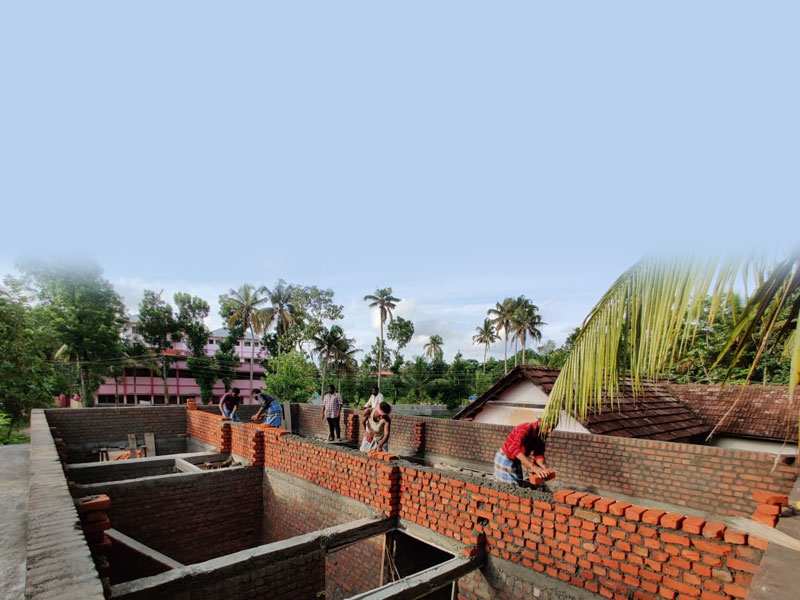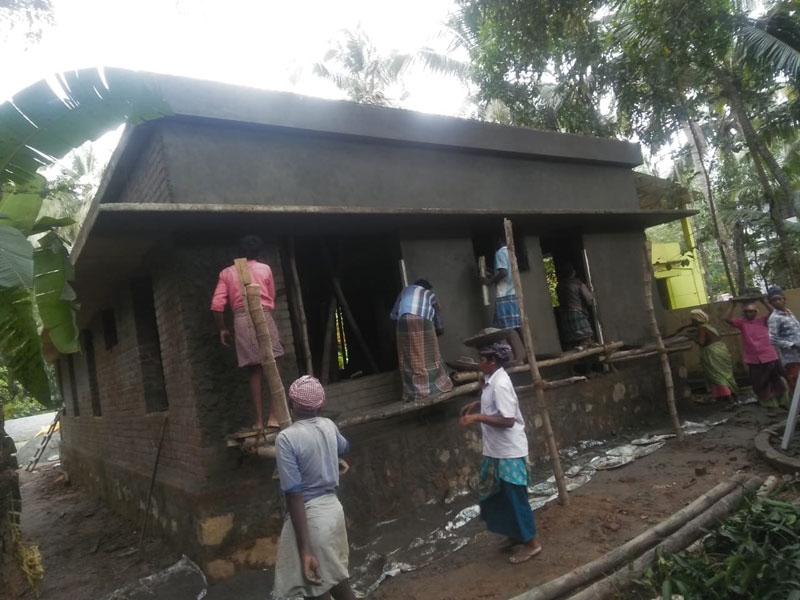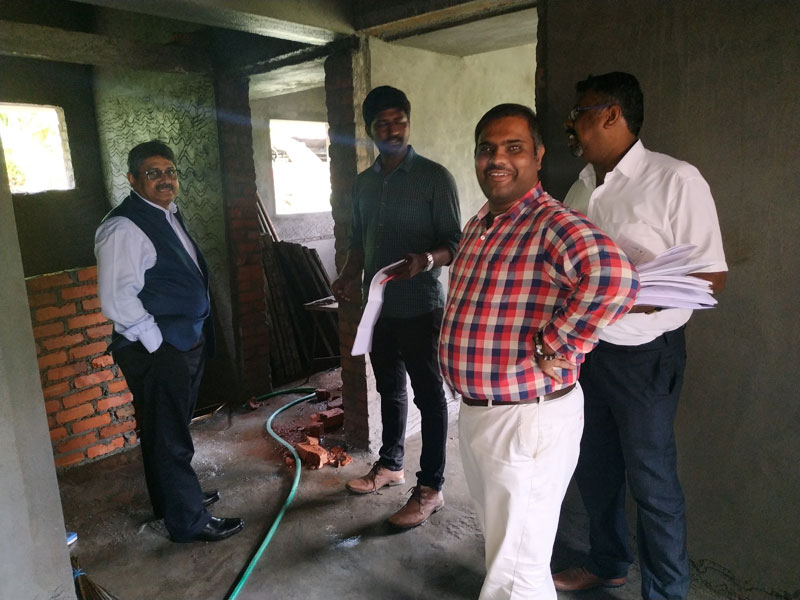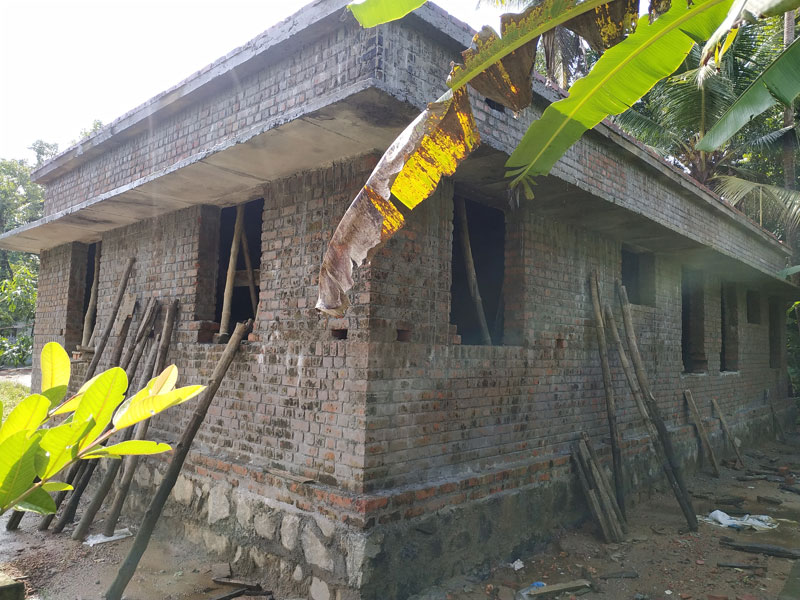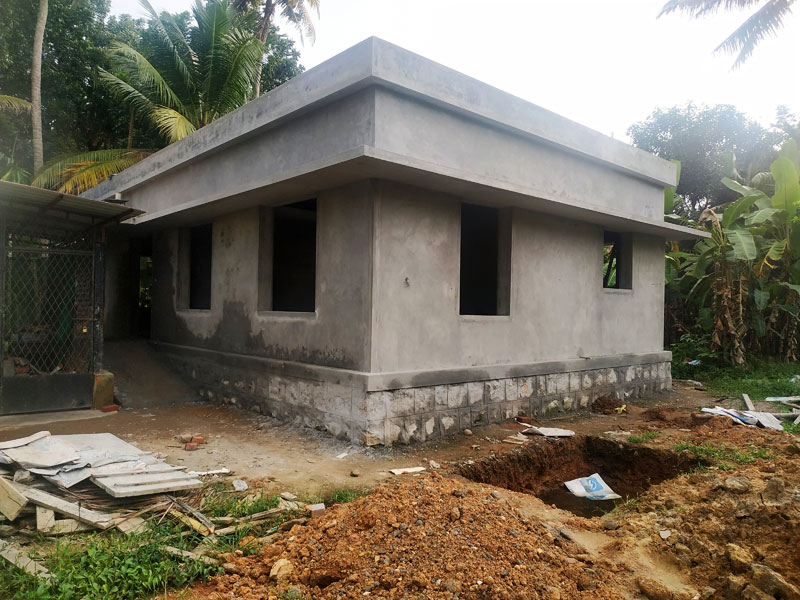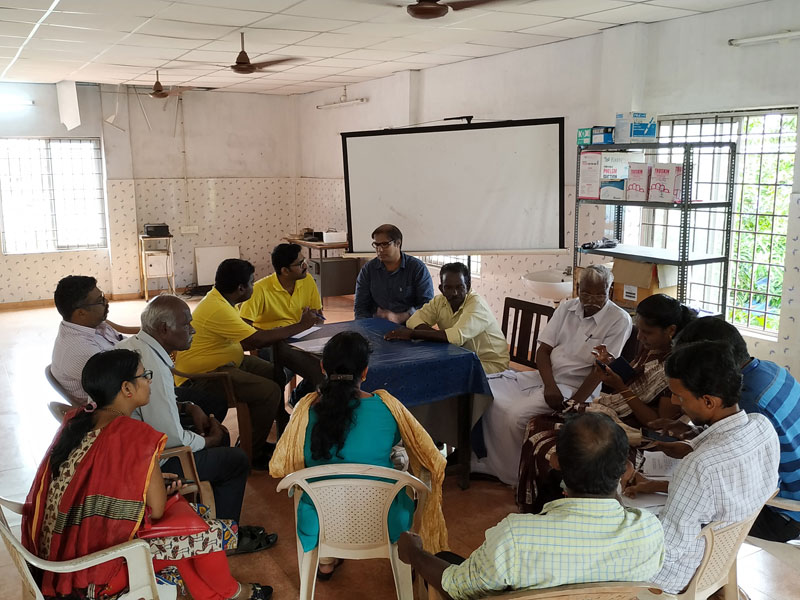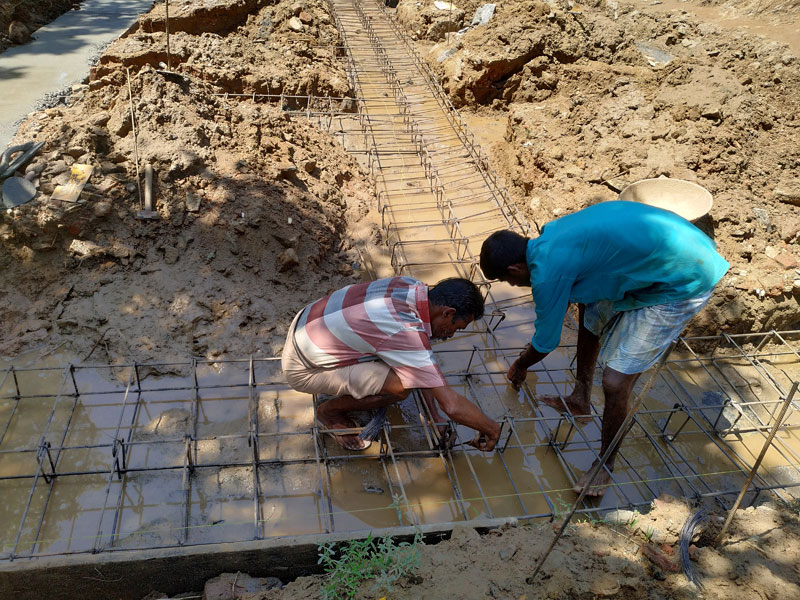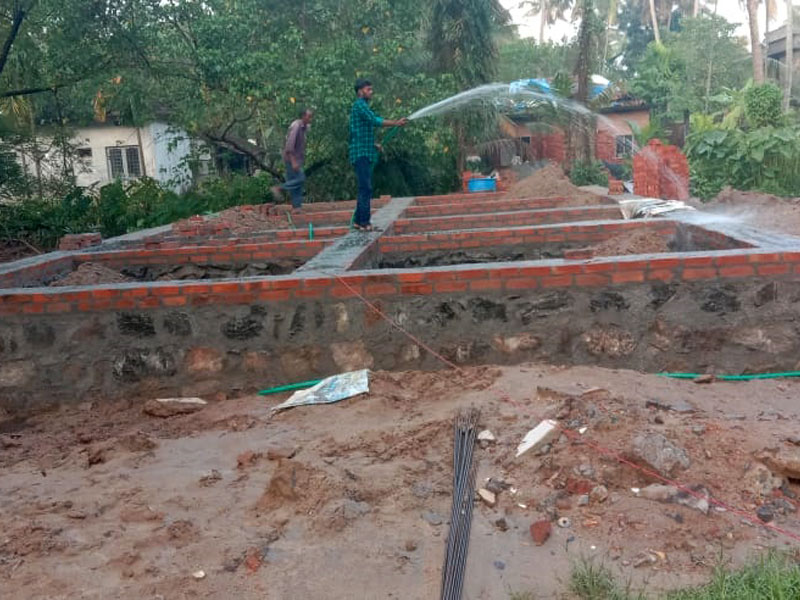 In August 2018, incessant rains and severe flooding caused widespread devastation across 14 districts in Kerala.Essential medical services were disrupted as many health sub-centres in Ernakulam & Thrissur were severely damaged during the floods.
DXC Technology partnering with SEESHA are working with the Kerala Govt. in rebuilding 3 Primary Health sub-centres (PHC) in Kerala, to ensure uninterrupted healthcare services, which were disrupted by the 2018 Kerala floods.
Know more...
Rebuilding Homes, Restoring lives!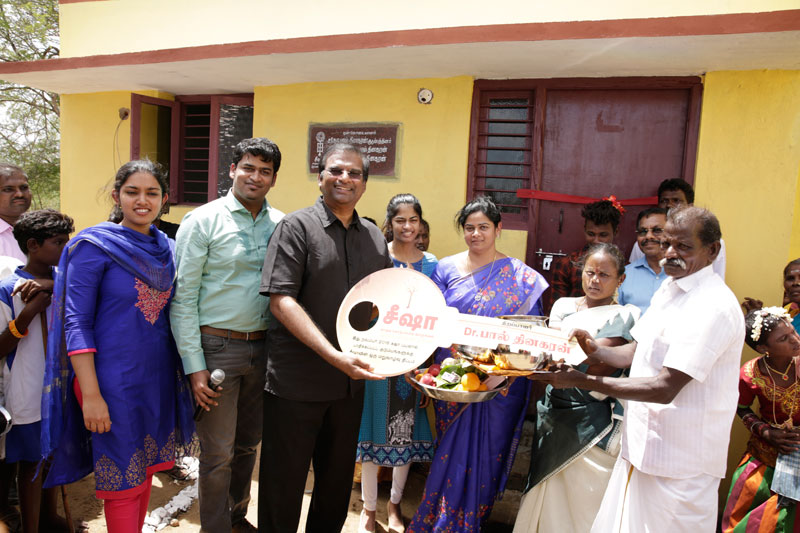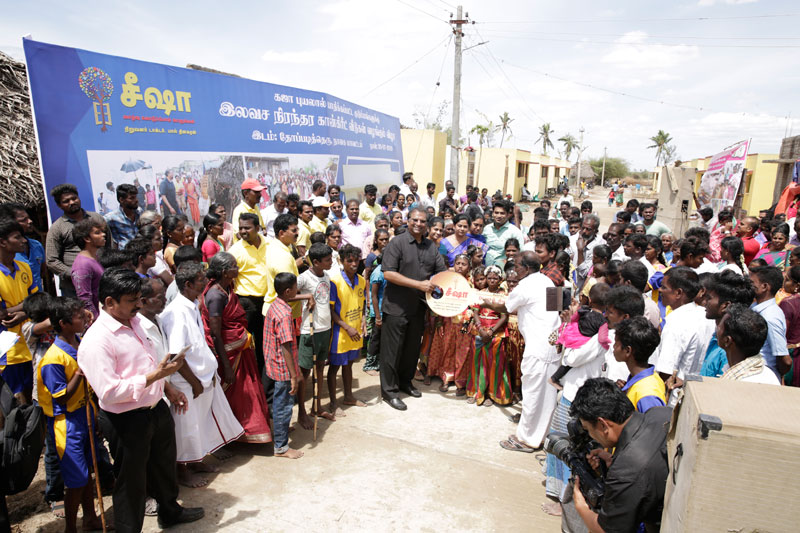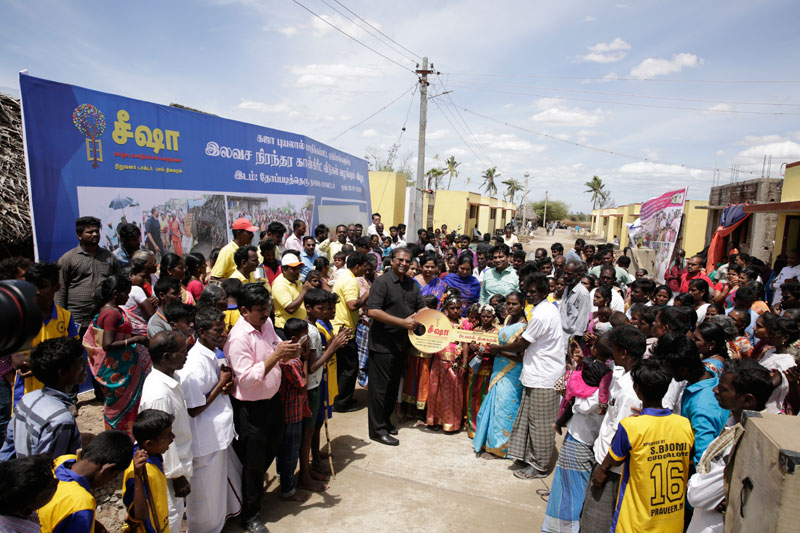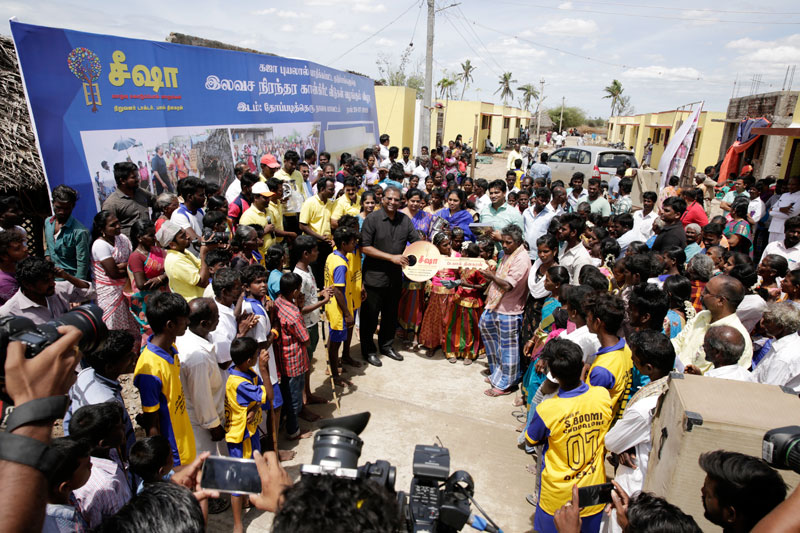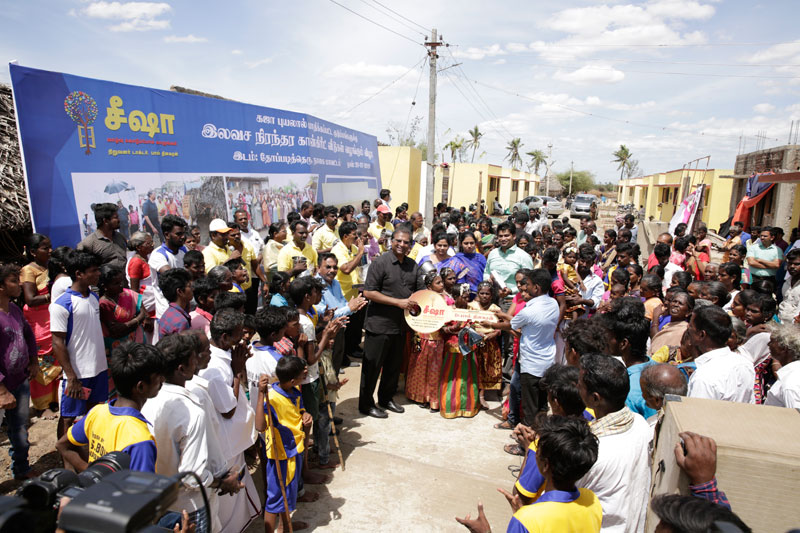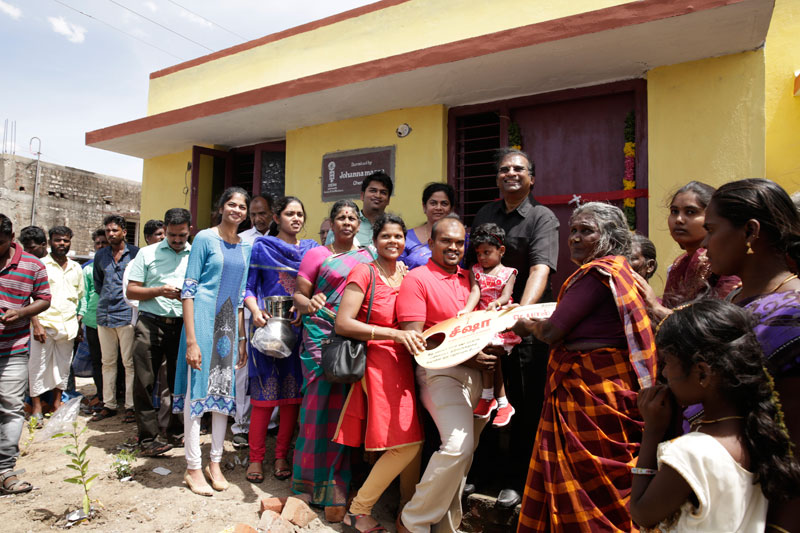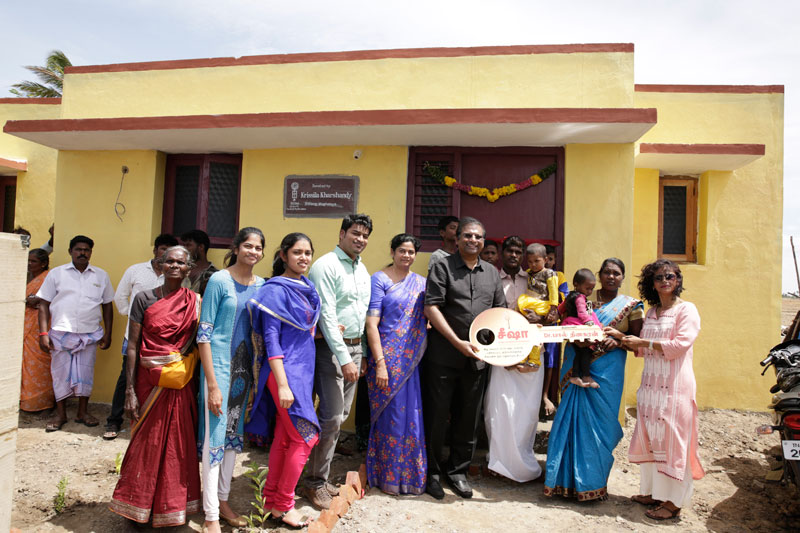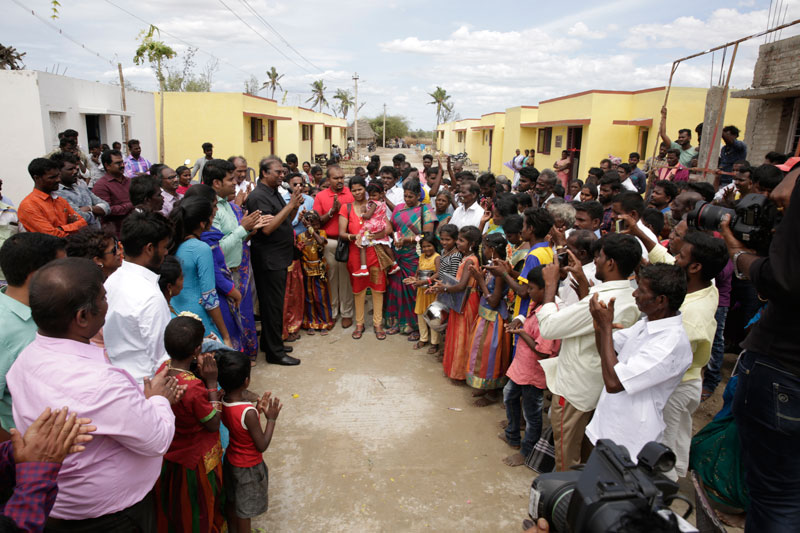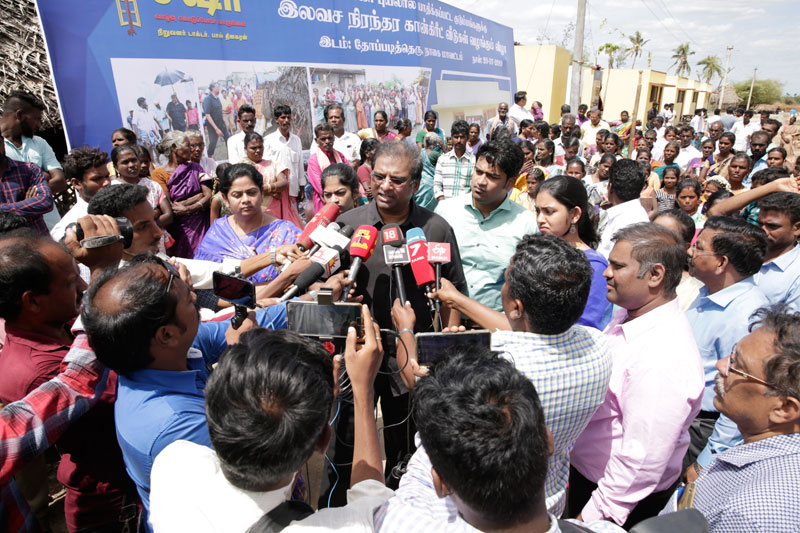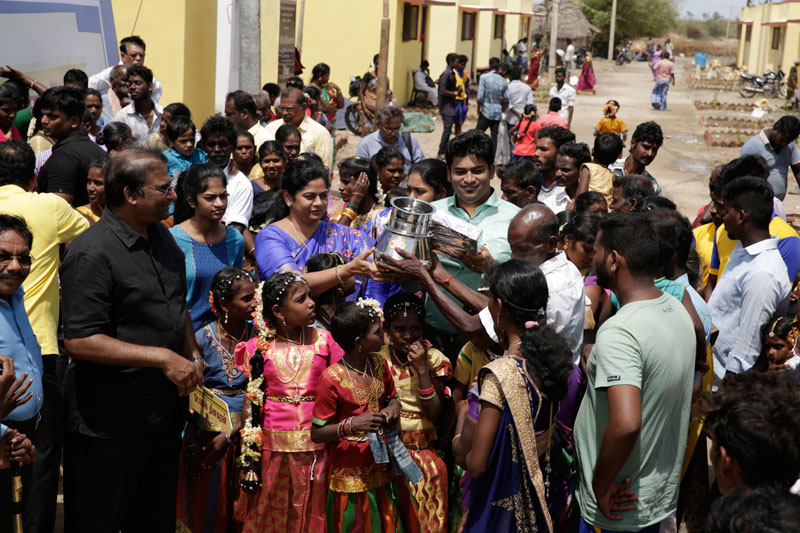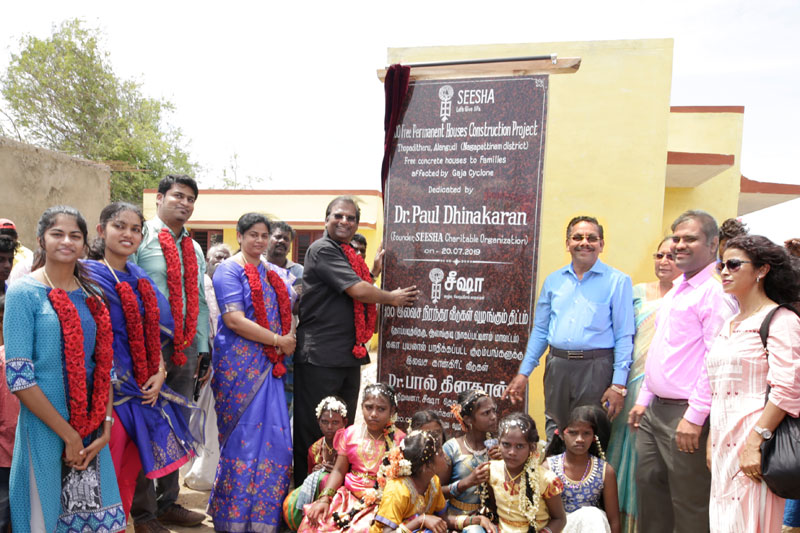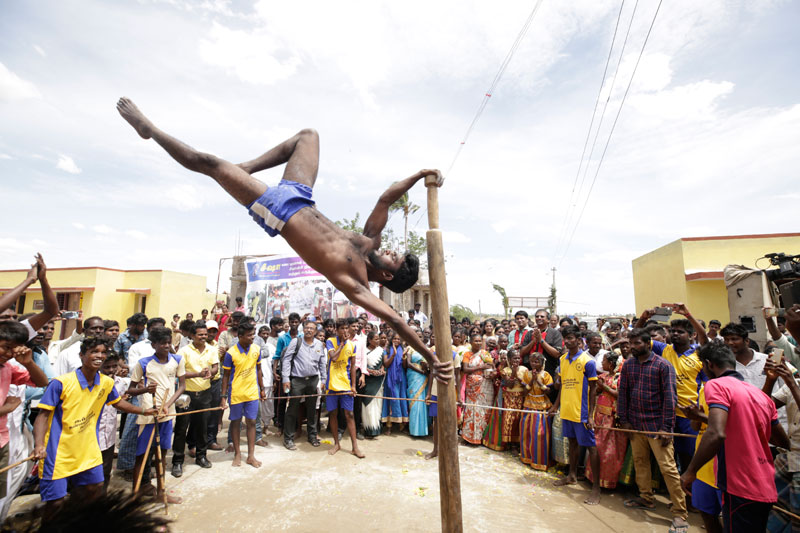 At a memorable event held on July 20, 2019 at Thopaditheru, Nagapattinam district, signifying the completion of the first phase of SEESHA's Rs. 3.5 crores Gaja cyclone rehabilitation project, SEESHA's Founder Dr. Paul Dhinakaran handed-over the keys of 22-newly constructed free permanent concrete houses to beneficiary families from Thopaditheru, who were severely affected by the November 2018 Gaja cyclone. Mrs. Evangeline Paul Dhinakaran presented household utensils for all the 22 families to assist them in making a fresh start to their lives. Bro. Samuel Paul Dhinakaran, Dr. Shilpa Samuel Dhinakaran & Ms. Stella Ramola also participated in the event and planted saplings in front of the new houses. Know more...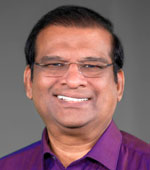 Dr. Paul Dhinakaran
Founder & Managing Trustee
A philanthropist and educationist, Dr. Paul Dhinakaran established SEESHA in 2003 as the manifestation of his vision in humanitarian service. His personal motto, "Let's give life" is also the tagline of SEESHA.
Testimonials
---
Volunteer

"I experienced the amazing consequence of turning my focus away from me to others, and it was indeed life changing!"
Beneficiary

"The courses offered free of cost by SEESHA have taken me a step closer to my dream as I have a means to earn and save money."
Donor

"Invest in such marginalised children and be blessed, just as I am!"
Quick Recovery through Quality Healthcare
Through research and innovations in the field of Science and Technology, SEESHA is able to ensure the quick recovery of patients coming to the SEESHA-Karunya Community Hospital.
Watch this video as a son shares the story of his mother's sickness and her recovery through the hospital.
Help us expand our services so that we can make quality healthcare services available and affordable to all.
Click to Contribute