Terms and Conditions
---
SEESHA takes your privacy seriously and treats all financial information about any transaction as confidential.
We deeply value all donations as contributions made to sustain our mission. To protect the privacy of our donors and their special relationship with SEESHA, we maintain the following policies:
We may request your personal information such as name, address, phone number, email address, and credit card number for the purposes of accepting and acknowledging donations and other donor related activities.
We do not trade or sell your personal information to other organisations.
Donors may request, at any time, to not receive our solicitations.
Donors may request to not receive certain mailings, such as our newsletter.
Personal information stored in the SEESHA database is protected with a secured login with authentication, assignment of a unique ID to each person with computer access, regular pass code changes, and user IDs are deactivated or terminated as needed.
Our hosting data server provides data protection with top of line industry standards to ensure that all donor data is highly secured and safe.
What information we collect
We use personal information collected from donors for the purposes of processing payments and communicating back to donors about SEESHA as well as conducting the fundraising and other operations of SEESHA. This information may include name, amount donated, address, telephone number, donor comments, e-mail address, and any other personal information provided to us ("Donor Data").
How we use that information
Donor Data may be used for these kinds of purposes:
Distributing receipts and thanking donors for donations
Informing donors about upcoming fundraising and other activities of SEESHA
Internal analysis, such as research and analytics
Record keeping
Reporting to applicable government agencies as required by law
Surveys, metrics, and other analytical purposes
Contact us
If you have questions about these terms and conditions or requests about the status and correctness of your donor data, please contact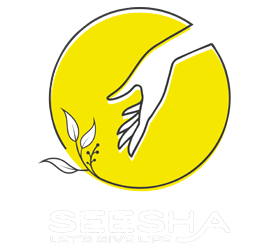 No. 16, Dr. DGS DHINAKARAN ROAD, CHENNAI – 600 028.
info@seesha.org
Security
We are committed to protecting donor personal information from unauthorised access, alteration, disclosure, or destruction. Among other things, we undertake a range of security practices, including measures to help secure web access to sensitive data and undertake efforts to address security vulnerabilities for various tools and databases.
Other Disclosures
We may disclose information only when required by law.
Updates
Any and all changes made to the donor privacy policy will be reflected on this page. Substantive changes may also be announced through the standard mechanisms by which we communicate with our users and community.
Data Retention
We seek to retain donor-related information only as needed to fulfil the purposes described in this policy unless a longer retention period is required by law or regulations.