Gaja Cyclone Rehabilitation
Rebuilding Homes, Restoring lives!
Joy unspeakable, profound thankfulness and renewed hope were some of the emotions witnessed amidst the 22-families, as they received the house keys from SEESHA's Founder Dr. Paul Dhinakaran at an event held at Thopaditheru-Alangudi on July 20th 2019, to mark the completion of first phase of SEESHA's Rs. 3.5 crores Gaja rehabilitation project. Mrs. Evangeline Paul Dhinakaran presented household utensils for all the 22 families to assist them in making a fresh start to their lives. Bro. Samuel Paul Dhinakaran, Dr. Shilpa Samuel Dhinakaran & Ms. Stella Ramola also participated in the event and planted saplings in front of the new houses.
As part of its rehabilitation support assured by Dr. Paul Dhinakaran during his visit to the Gaja cyclone-hit communities in November 2018, SEESHA has been involved in the construction of 100 free permanent concrete houses and facilitating basic amenities such as drinking water and sanitation, at three hamlets from Nagapattinam district.
During the first phase of Rehabilitation support at Thopaditheru hamlet, apart from building the 22-permanent concrete houses, SEESHA has installed bore-well and water storage facilities for the villagers' daily usage, by conducting geo-physical survey to detect water table and did potability tests to facilitate safe water supply for the hamlet. SEESHA has also laid concrete roads with L.E.D streetlights.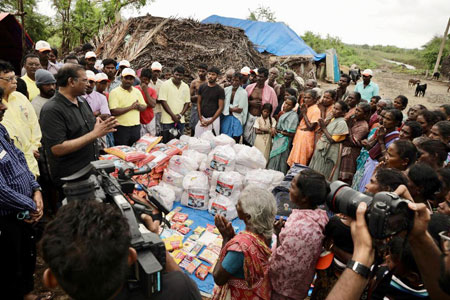 Gaja cyclone Rehabilitation Housing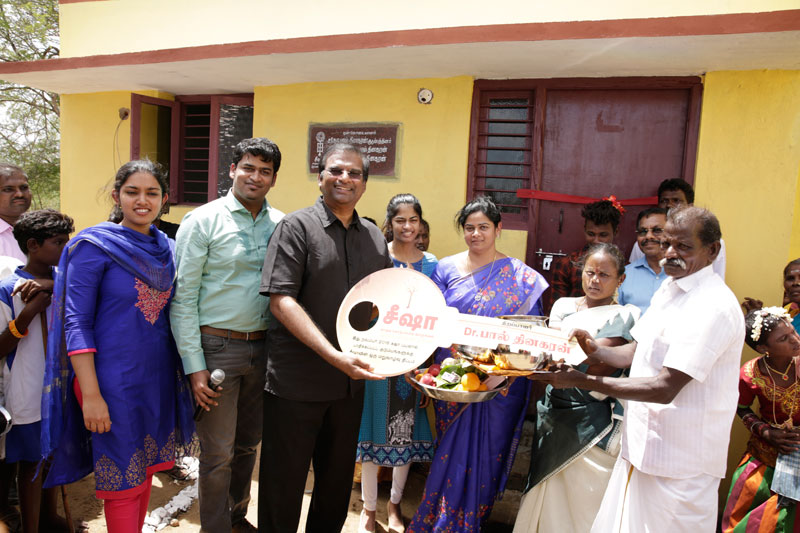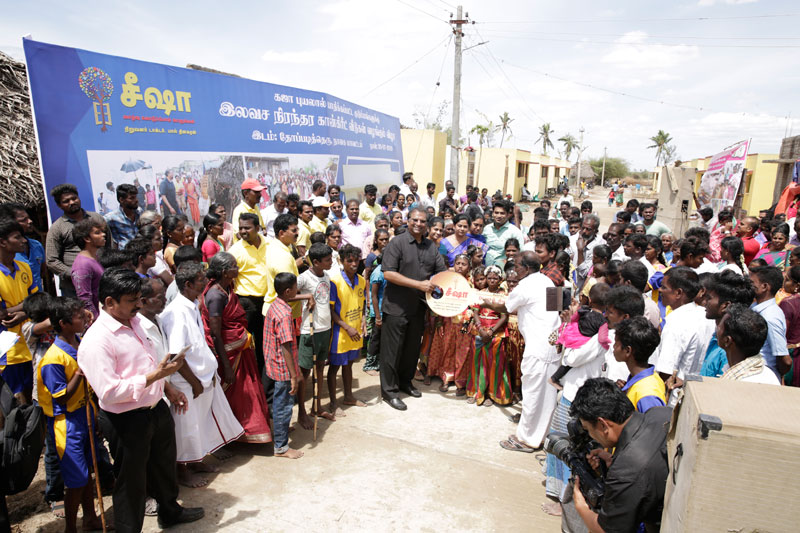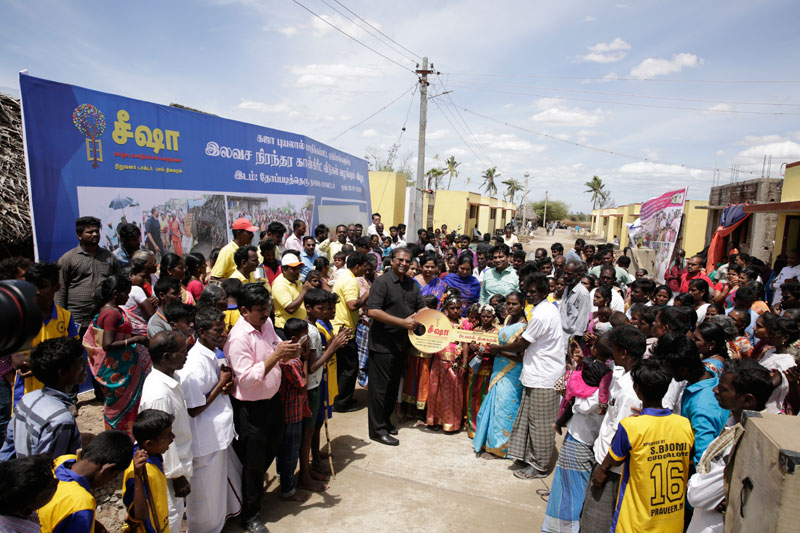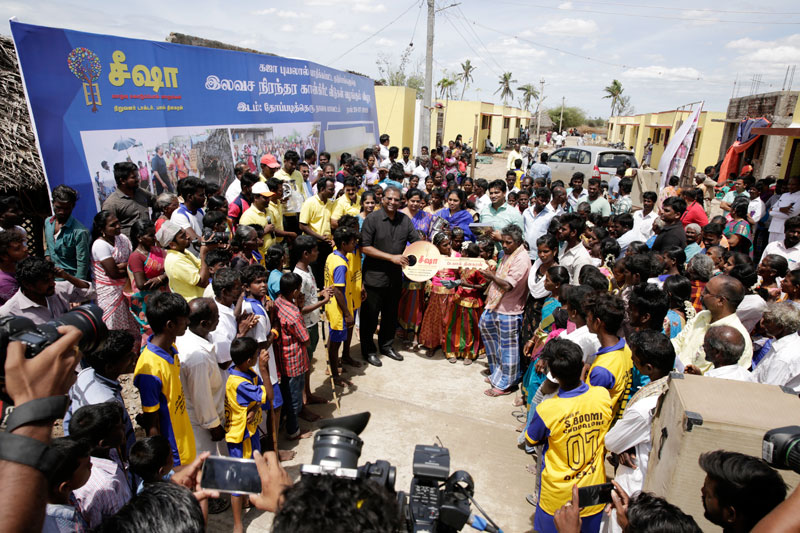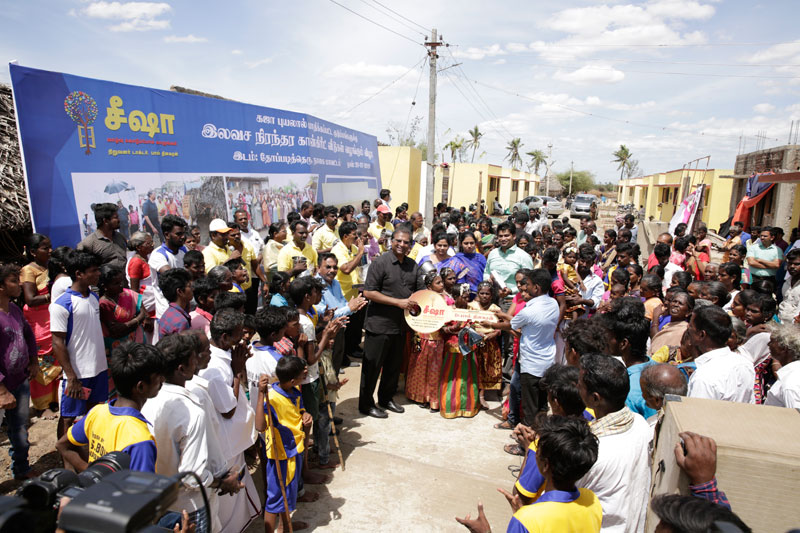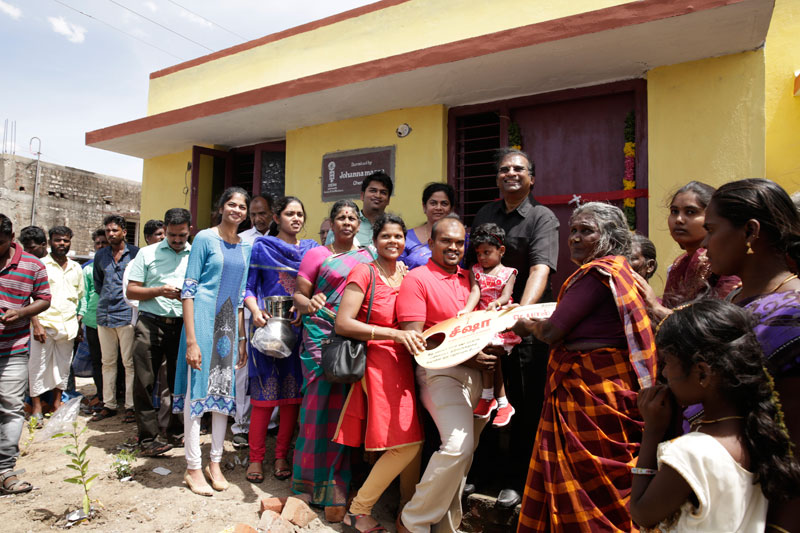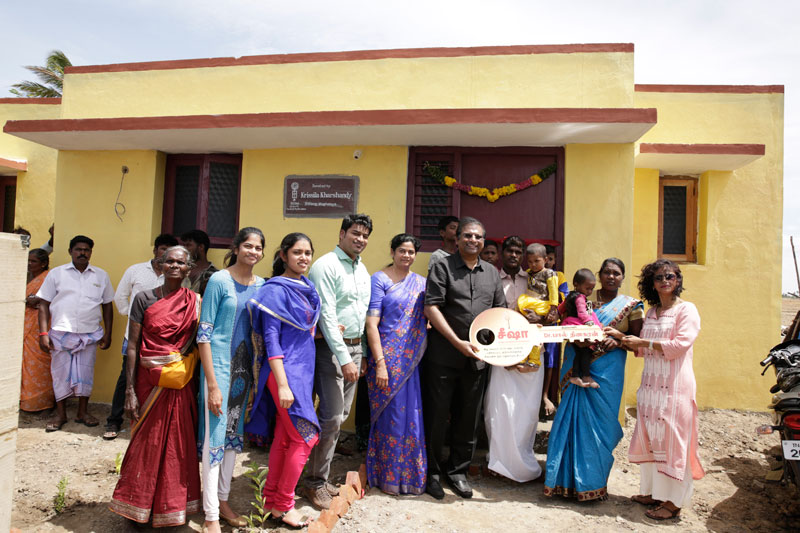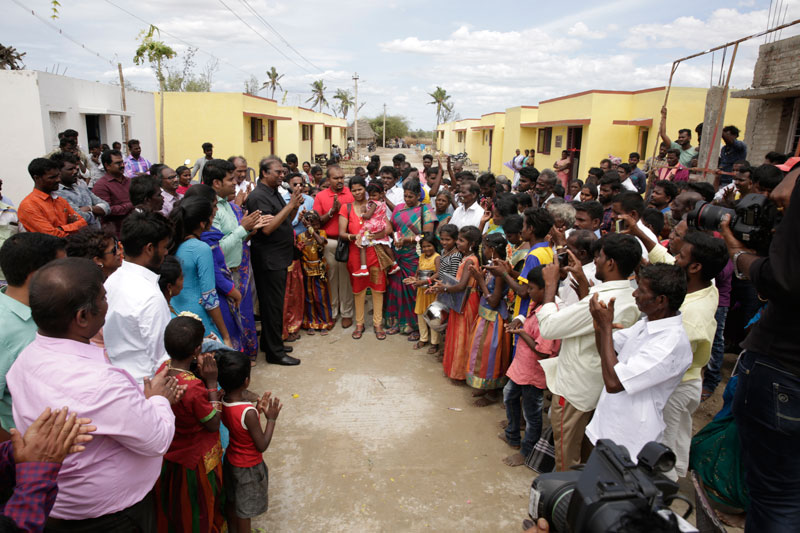 Stable homes, resilient communities!
A grand event was organized on September 4th, 2022 at Chennai Vanagaram Jesus Calls Campus in commemoration of SEESHA's founder, Dr. Paul Dhinakaran's 60th birthday. The event was attended by more than 3,000 well-wishers from all walks of life across India.
During the event, Dr. Paul Dhinakaran handed over 69 concrete houses to families who were adversely affected by the Gaja cyclone, free of cost. This is part of SEESHA's Gaja Rehabilitation Housing Project, which was launched to provide stable homes and improve the quality of life for 100 worst-hit families from Pudukottai, Thanjavur, and Tiruvarur districts who lost their houses during the 2018 calamity.
The occasion also featured performances by youth from the community, and a lady from the village sang a folk song to thank the Founder.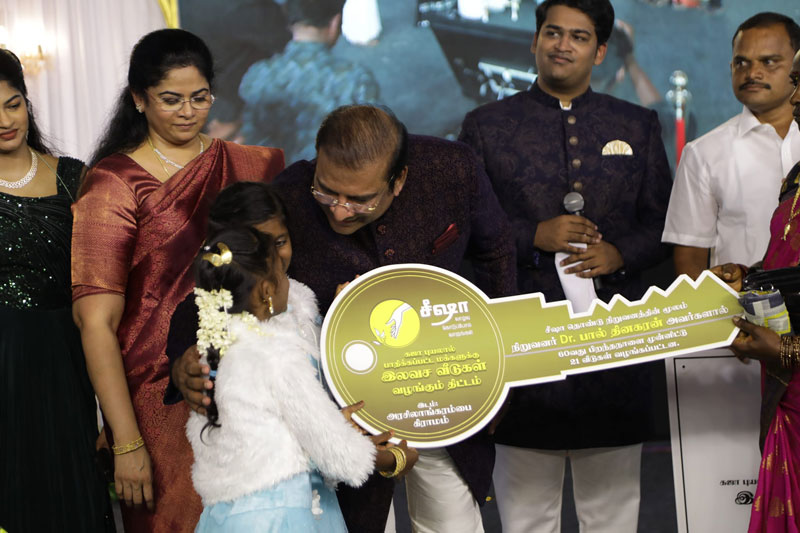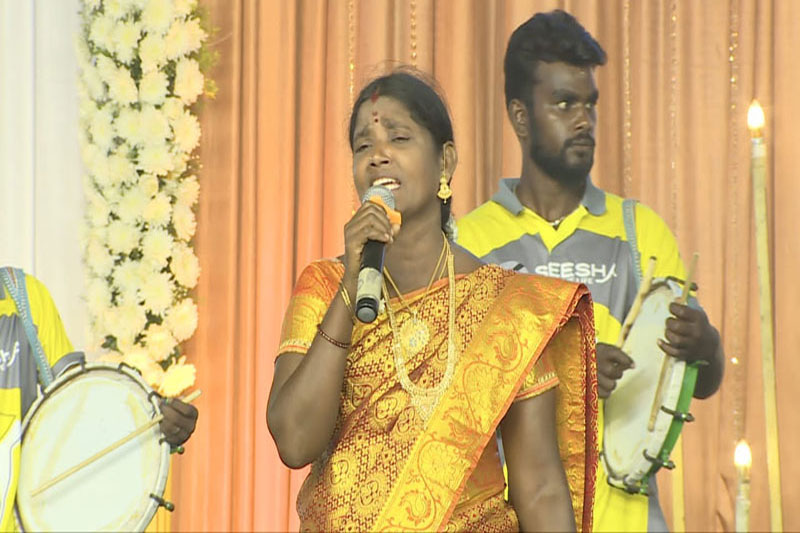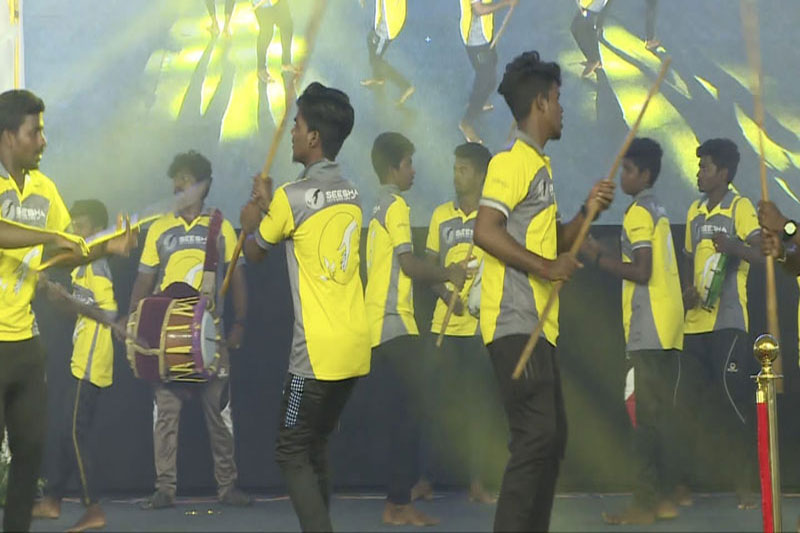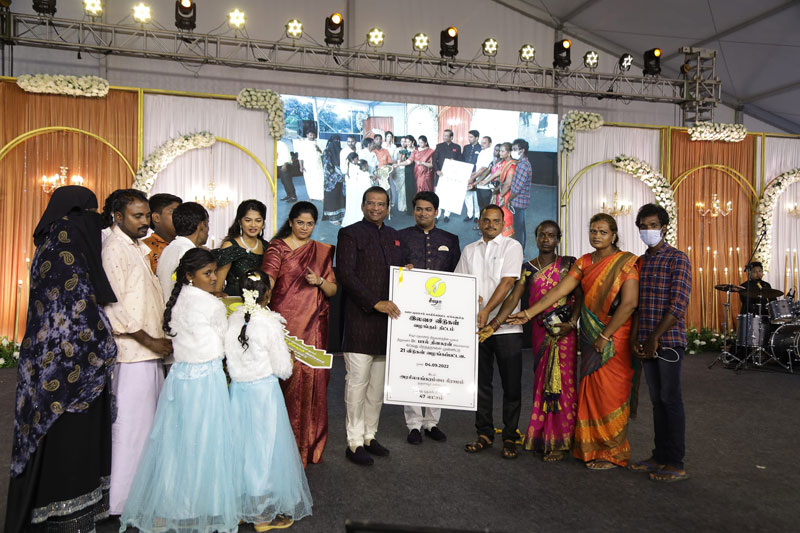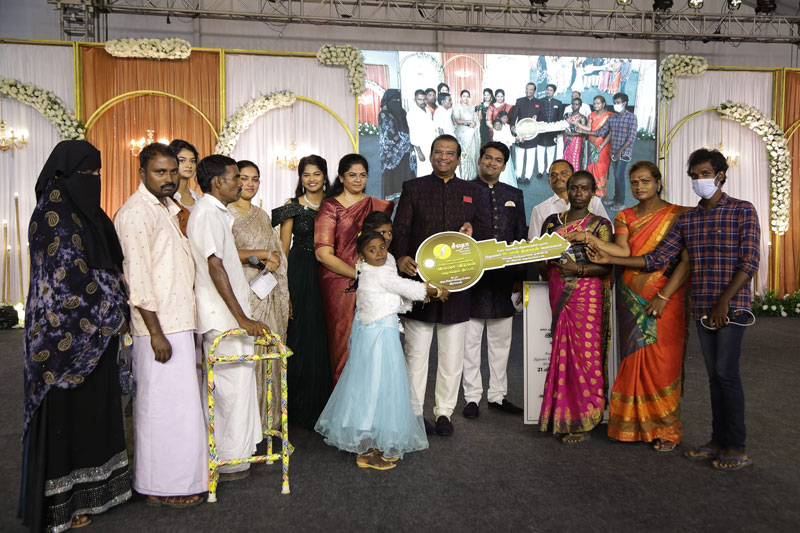 How you can Help
As we continue to build the remaining 78 houses, you could be part of this mission to bring hope to the underprivileged people and restore their livelihoods.
To build a new house (with water & sanitation facilities) for one family –Rs. 2,50,000/-
To support in the construction of a house for 1 sq.ft – Rs. 2500/-,
To buy 200 bricks to build a house - Rs. 1000/-